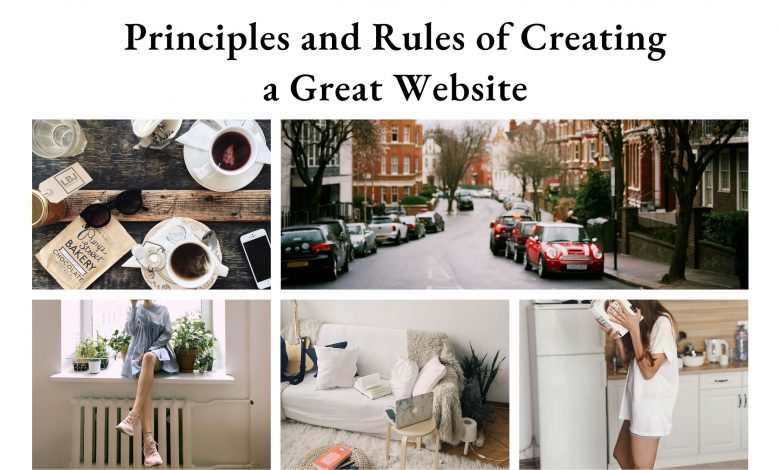 Understanding the principles of good web design is essential for every developer and business owner or the ones who're planning to launch a startup. However, to learn the principles in a better way, you need to first understand that how users interact and engage with a website. Besides, you need to determine the factors that encourage visitors to take action, like signing up to the site or making a purchase.
The habits of website users are the same as those of bricks-and-mortar store customers. Visitors view all pages, analyze the text, and then click on a link similar to what they are interested in or looking for. Most people seek something interesting and clickable.
Many freelance developers and professional digital marketing agencies are providing web design services. All you need to do is to find the best one who can create a website for your business that people will love to visit.
However, before you connect with anyone, you need to have some know-how about good web design and what it takes to create a well-designed site.
3 Key Principles of Good Web Design
Make it Credible
When users come across a webpage with high-quality content, they don't pay much attention to design and advertisements. It is the reason netizens ignore sites that have low-quality content, no matter how well they are designed.
It indicates that content has significant importance in any website. The more relevant and unique the content is, the more your site will become credible. So, instead of investing all the money in web design services, save some to pay creative content creators.
Make a Website Where People Spend Some Time
Do you ever think that what's the first thing that visitors do after opening any webpage? The answer is quick scanning. They don't read the content. They scan it by analyzing the headlines and imagery and then decide whether they should explore the site or not. Besides, it's the design that attracts people to a site and encourages them to take the next step.
However, if your website's dwelling is not improving, it means that there is something wrong with the design or content. Therefore, you need to analyze these factors frequently and make changes if needed. In this way, your website will become a place where people will love to spend some time.
Visitors Don't Make Decisions in Rush
Visitors don't choose the fastest route to get the information they need. It also does not linearly crawl web pages as they don't move from section to section while exploring a website.
They always go for the first reasonable option. If they find a link that can help them achieve the goals, they are more likely to click on it. Optimization is challenging and time-consuming, while satisfaction is efficient.
Therefore, you should connect with a professional web design services provider to build a highly optimized and engaging site.
3 Things You Should Consider While Designing a Website
Make Everything Crystal Clear
Question marks should be avoided when building the site. A website should perfectly represent the business, allowing users to make informed decisions with the pros and cons and alternatives in mind.
If the navigation and structure of your site are not interactive, the number of question marks will increase, making it difficult for users to understand how to do it? How to move from point A to B? And so on.
Therefore, only a well-defined structure, crystal clear links, and attractive visual cues can help users make decisions without any second thought.
Don't Annoy Users with Popups Forms
If you offer different tools and services to your visitors on a project-by-project basis, make sure that you don't ask for details at every step, like requesting to fill a form every time a user wants to try something.
The fewer the popup forms are, the more user will explore your site and test tools and services you are offering. This allows users to analyze websites and search for services without sharing personal information. Make the website barrier-free, i.e., there should be no need to register or sign up to get a free trial.
Include Elements That Grab Users' Attention Instantly
Some UI features get more attention than others. For instance, bold text is more attractive than plain text, meanwhile, images take over text when it comes to grabbing visitors' attention. Attract users with web design services that offer unlimited style options.
Using visual elements is a great way to attract visitors to specific points on a site. It means that you should use images and videos that guide visitors about your brand, products, and services. In this way, you can win the user's trust and make them take desired actions, like signing up for an email newsletter or making a purchase.
There is no denying that motion pictures, animations, infographics, and other graphics attract web users more as compared to text-based content. Therefore, you should use video-based advertisements on your website to catch the eyeballs effectively.