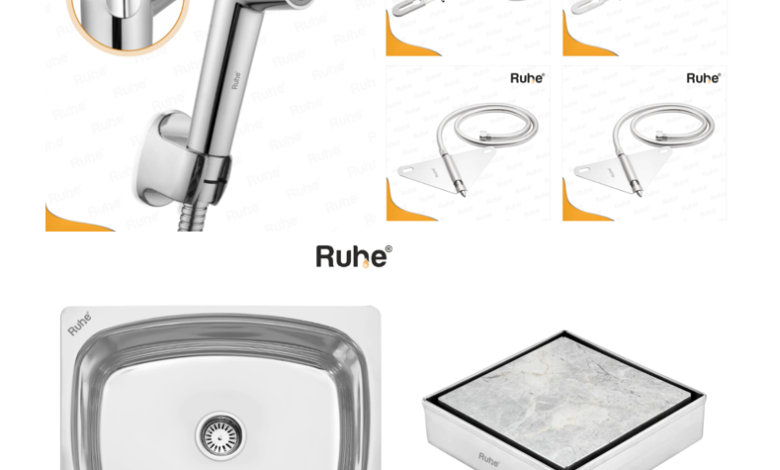 Thinking about remodeling your bathroom? Want to know What are Top Bathroom and Toilet Fixtures and Fittings in India?
It is normal to be puzzled by bathroom lingo, especially if you intend to redecorate your bathroom. Let's face it, understanding the various types of bathroom fixtures and fittings is not everyone's strong suit, and there are numerous decisions to be made when redesigning your bathroom.
We understand that it may appear to be a bit intimidating, but don't worry; we are here to hold your hand and walk you through the bathroom and toilet fixtures and fittings that you might consider for your bathroom.
Read on!
Bathroom and Toilet Fittings and Fixtures
A bathroom fixture is made up of permanent components that are piped or wired in. Fixtures cannot be simply removed without extensive restoration effort. Bathtubs and toilets are examples of bathroom fixtures. A bathroom fitting is an addition to the permanent elements of your bathroom because fittings are less difficult to remove or replace. Mirrors and wall cabinets are two examples.
Importance of Material for Bathroom and Toilet Fittings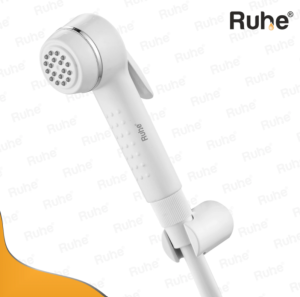 ABS Plastic for Health Faucet: It is a sturdy and long-lasting substance that is resistant to high and low temperatures as well as chemicals. Because plastic does not heat up as much as metal when in contact with hot water, it is an excellent material for faucet levers, exterior bodies and covers, handles, and shower heads.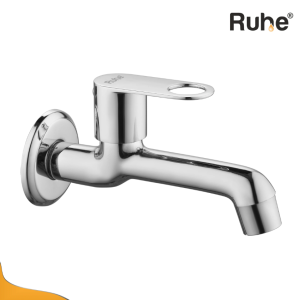 Brass for Water Taps: Interior designers are especially fond of faucets made of virgin brass because brass is a general word for a variety of copper-zinc alloys. Faucets of brass are known for their strength, ductility, electrical and thermal conductivity, wear resistance, corrosion resistance, and hardness.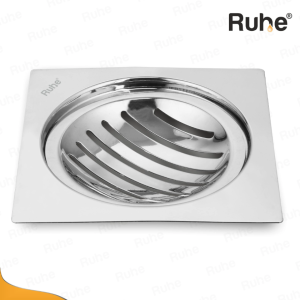 Stainless Steel for Drainage Fittings: Stainless steel is the best material for floor drains as they maintain the functionality and performance of the floor drain even in high temperatures. The material is recyclable. It is non-porous and therefore resists corrosion and does not allow germs to settle and develop in cracks, pores, or microscopic crevices. Stainless steel is sleek and polished, and it contributes to the modern look of any bathroom.
Top 7 Bathroom-Toilet Fittings in India
Toilet Health Faucet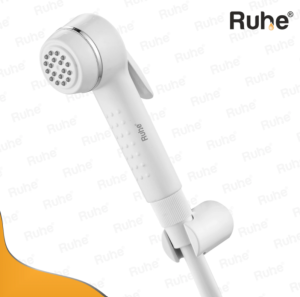 The Health faucets have become a necessary bathroom feature that can be found in almost every home these days. It is a self-care device that may be controlled manually and is put on the wall next to or near your toilet seat or commode. The major advantage of utilizing a toilet health faucet instead of toilet paper is that it is significantly more sanitary and helps in contributing to environmental conservation as it is a substitute for tissue paper.
Bathroom Shower
A pleasant refreshing shower to start and finish the day is something that many of us look forward to since it gives us a sense of revitalization and absolute pleasure. Showers, like toilets, faucets, and sanitaryware, are essential features of bathrooms that meet our daily hygiene needs. Like Overhead Shower, Rain Shower, Hand Shower, etc.
Shower Room Drain Channel
Linear shower drain channels are contemporary rectangular floor drains. These lengthy shower drains feature a long grating top underneath with a side opening. The lengthy slabs capture a huge amount of water, which flows through the tray and into the side hole linked to the sewage system. Its placement is flexible, since it may be put along the shower's edge or flat against the wall. Like WaveChannel, VerticalChannel, Marble Insert, Tile Insert, etc.
Toilet Jet Spray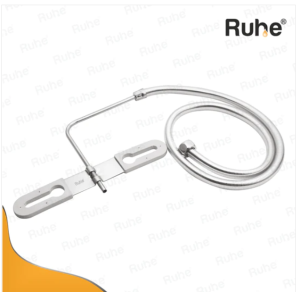 When you employ the finest quality jet spray for toilets, you reduce your chances of getting serious illnesses. Jet sprays are suitable for persons who have limited movement due to ageing, injuries, or post-surgery. Toilet sprays are especially beneficial to ladies through difficult periods such as pregnancy and menstrual cycles. It is made out of a metallic strip with a small hole (sprayer) in the centre. It is fixed at the rear of the commode's rim.
Bathroom Water Tap
The next item on our bathroom fixture shopping list is faucets. We all know that a sink isn't complete without its taps. With so many possibilities, selecting the taps for your bathroom basin is as much about functionality as it is about aesthetics. To keep the harmony of your bathroom, you must pick the proper faucet. Bathroom taps like Barss Pillar Water Tap, Kitchen Sink Water Tap, etc.
Bathtub Tap
If you are planning to have a bathtub, then it's essential that you install faucets or water taps that are specially designed to be affixed to your bathtubs. For instance, the bathtub spout, or wall mixers have a tit ton function wherein you can attach a hand shower as well, with the overhead shower and the normal faucet flow also there.
Floor Drain for Washbasin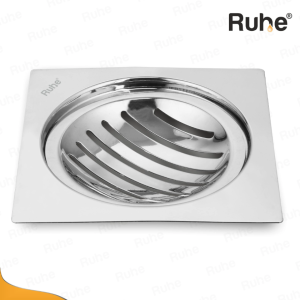 If the waste pipe of the washbasin is connected to the floor and not the wall. Then you need to have a floor drain that already has an inbuilt hole for attaching the waste pipe of the basin. This makes the appearance look neat and clean. Moreover, the floor drain will anyway perform its normal function of draining water from the bathroom floor irrespective of the waste pipe attached to it. It includes multiple products like Square Floor Drain with Trap, Round Drain with Trap, and so on.
Other Bathroom Fittings that you cannot do without!
Mirrors
Bathrooms are incomplete without Mirrors. Keep the decor and style of your bathroom into consideration when selecting a bathroom mirror. A frameless mirror with sharp edges has a modern appearance and feel. A rounder mirror with an elaborate frame, on the other hand, will give your bathroom a more classic appearance. It is critical to pair the correct illumination with the mirror. Some mirrors include a built-in LED light, which adds a modern touch to the bathroom.
Cabinets
Wall cabinets are a wonderful storage choice for keeping your bathroom tidy and organised. And, installing a wall cabinet with a mirrored front is a trendy modern aesthetic. The kind of storage in your wall cabinet is equally important to consider. Because a huge cabinet in a tiny bathroom will dominate the area. On the other hand, a little cabinet in a large bathroom will be lost, space should be the first focus here.
FAQs
Is ABS Health Faucet Better for Toilet Use?
Yes, it is a lightweight yet strong and durable material that is anti-corrosive and rust-resistant. Easy to install and best for both low or high water pressure.
Is Brass Good Material for Water Taps in the Bathroom?
Yes, as far as comparisons are concerned brass is the best material for faucets in bathrooms and kitchens. They can withstand extreme temperatures of water. And are safe for usage in kitchens as brass is considered a safe metal when it comes to its usage with respect to human consumption of water.
Can I Use Drain Channel for Invisible Drainage System in Shower Room?
Yes, you can easily get a marble insert or tile insert shower drain channel for your bathroom at Ruhe's online store. It easily blends into your floors giving it an unbroken continuous look. It is simply an invisible mode of the bathroom drain channel.
Best Place to Buy Toilet Accessories Like Health Faucets and Jet Spray
The best place to buy health faucets and jet sprays for your bathrooms is the online store of Ruhe! They have a variety of options in designs and functionality. You could choose the best bathroom fittings and fixtures online and get them delivered to your doorstep without any extra charges.