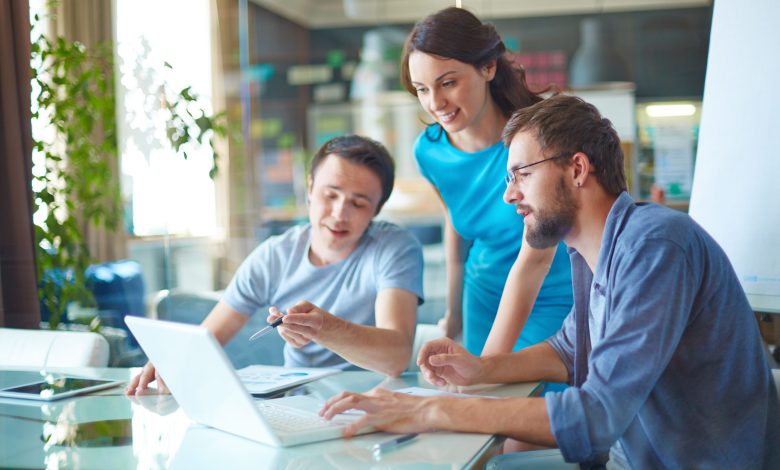 Medical marketing experts have no doubts. Professionals and health facilities must deal with the "doctor Google," a well-established habit of people turning to the web to find information about their health.
The subject is very sensitive because searching for news online can become a problem. To understand in which cases and, consequently, how to act to reduce risks, we analyze what patients are looking for online. Starting from these data, it is possible to imagine a communication strategy digital, and not only, but that also helps the patient to recognize and trust the opinion of a professional.
Medical Marketing: Is "Doctor Google" the Adversary?
Many worries that patients turn to the web even before calling their doctor. However, this well-established trend also suggests a need for information on the part of people. They want to know more, and, in some cases, at least what they read online makes them more aware of their health. For example, they know a healthy lifestyle's good prevention practices or characteristics.
Research showed that, although 85% of the patients interviewed did online searches on health-related topics, only half were willing to trust what they read online. This was because 47% of respondents feared that the information had not been verified by experts or 32%. After all, the language was too difficult to understand.
The pandemic and the digitalization of healthcare have confirmed this process is already underway in the pre-Covid phase19. And today, anyone who deals with communication and marketing of the medical office needs to start from here. Patients use the web to inform themselves, often doing so both before and after a visit, and they need to understand to who to place their trust.
The doctor, physiotherapist, or psychotherapist is the point of reference that can fill patients' doubts about their competence and experience. How? By making your authoritative voice heard.
According to a medical marketing agency, if you look at the phenomenon of "Dr. Google" from this point of view, online research related to medical and health issues no longer represents only a threat but also an opportunity for growth.
What are patients looking for online?
We know that implementing a medical marketing strategy is not easy.
It is a process that requires an in-depth study of the people we want to reach with communication, the messages, and the most suitable channels to achieve our goals.
Knowing the target also means becoming familiar with their habits and behaviors. While for a long time, it was enough to focus on daily offline actions, today, it is essential to collect data on online behaviors. For example, patients carry out searches on the web before and after a visit or an illness with different objectives.
According to a study by Bain & Company regarding the impact of digital technology on the healthcare sector, Italians carry out 4 billion searches a year on health. The interesting data concerns the type of topics on which they collect information. In addition to medical conditions, symptoms, and treatments, patients are also looking for information on:
how do contact doctors and specialists?
which visit booking tools to use,
what opportunities exist to receive services directly online, through consultancy or televised.
The contact lens company analyzed the search data made available by Google in 2020 to identify how many times 100 of the most common symptoms were searched online. The research involved the collection of data from 26 countries.
There are the top 10 of the most searched symptoms:
diarrhea;
anxiety;
dizziness;
migraine;
insomnia;
sore throat;
constipation;
headache;
fever;
stomach ache;
epileptic fits.
Although in line with global research trends, the analysis identifies some differences. These are the ten symptoms most searched for by Italian patients online in 2020:
anxiety;
sore throat;
fever;
headache;
white tongue;
diarrhea;
insomnia;
cold;
migraine;
anal itching.
In the same year, the amount of research related to the pandemic and the spread of Covid-19 increased. However, data confirm that even in this circumstance, Italians have often asked questions on the web, looking for points of reference in an unprecedented and complicated phase.
Are you looking for management software for medical centers?
Speed ​​and clarity: why patients (also) turn to the web
The success of "Dr. Google" is explained for several reasons. First, the web ensures a quick answer to any doubts: you don't have to respect a time to ask the question, and the answer is at hand in a few seconds.
The second relevant factor is that the research can be experienced as a private fact. We find ourselves alone with our smartphones; therefore, potentially uncomfortable questions are asked more easily. In addition, there are very personal topics that can make patients uncomfortable or embarrassed. All this is overcome by the possibility of expressing one's doubts in writing.
In other cases, the web is chosen because there are doubts about which professional to contact. For example, many look for doctors online or for facilities and medical services. In this case, research often retrieves contacts, useful information, and descriptions of the options available in a specific area to solve a potential health problem. It is true that very often, people rely on word of mouth, but there are situations in which there is no such opportunity, and the web becomes "the friend" to turn to.
What do they expect to find on the site of a clinic or doctor's office?
Symptoms, pathologies, but also services. We have seen that patients turn to "Dr. Google" with more objectives than expected and that, from the marketing point of view of the doctor's office, knowing the research purposes can be useful.
Answering patient questions competently and comprehensively, online and offline, is crucial in building trust with the doctor. Since this relationship is expressed, at least in part, on the web, the professional or the healthcare facility must be present. This is the case, for example, of the initiative promoted by the Medical Association, which created the portal "Doctor .. but is it true that?" as a strategy to combat the spread of fake news in the health sector. Another example is health influencers, professionals in the industry who use social channels – Facebook, Instagram, and YouTube – to provide the public with useful information about their health.
Each clinic or doctor's office can do its part and help the patient find the answers to their questions. How? With an online presence and a site built on the needs and priorities of users. Observing what they are looking for online helps us to understand what cannot be missing on the site:
Contact info;
presentation of the doctor or doctors of the facility;
opportunity to book a service directly online;
a system of access to reports;
description of any services offered online and offline;
a chat to be able to communicate with the secretariat or, possibly, directly with the doctor;
in-depth articles that can help verify the information the patient already knows.
Integrating this type of information and services into your digital communication and medical marketing strategy can prove to be a valuable tool for growth. It enriches the proposal addressed to the patient but also allowed the integration of the structure's advanced and efficient management tools.
If you want to know what kind of services we offer, how we can customize them according to your needs, and how to help you strengthen the relationship with your patients, even potential ones, do not hesitate to contact us!
If you learn more articles click here