Education
How To Make A Successful Career With Professional Year Accounting Program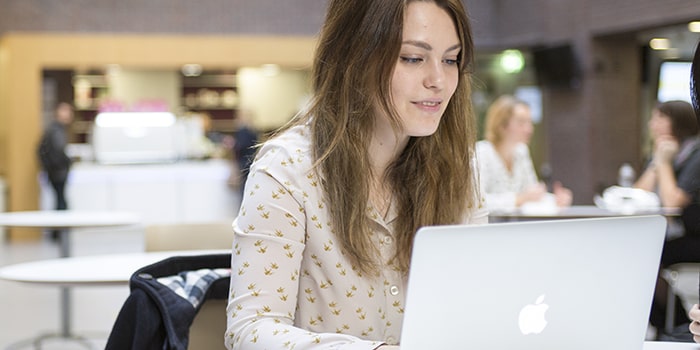 As a recent graduate in Australia, you will always look to land a commendable job in your preferred industry. But, finding an accounting job may be challenging for an international student. Well, don't worry. There is always a solution to a problem, and for this issue, your solution can be doing a Professional year Program Accounting. Under this program, you will be able to get both theoretical knowledge and exposure to Australian workplace life. This way, you can become more prepared to get a permanent position in the Australian sector.
What is an Accounting professional year program?
Here we discuss the key points of a professional year program in Accounting.
The Government of Australia approved this Accounting Professional Year Program or Accounting PYP as recognised Program. International students who have a degree in Accounting from an Australian university and have studied for a minimum of 2 years can attend this program.

Under this program, you can get the exposure of professional experience that you can get in an Australian workplace. Thus, a participant can learn essential accounting tasks.

The professional year program is delivered over 44 weeks, in which 32 weeks are invested for classroom training and 12 weeks are specified for internship training. 

Three professional accounting organisations give approvals to all providers registered to offer the program. These three organisations are Certifying Practising Accountant Australia (commonly known as CPA Australia), Institute of Public Accountants, Chartered Accountants Australia, and New Zealand. They develop this Accounting Professional Year Program.

Once you complete your Accounting PYP, you can acquire five extra points under the General Skilled

Migration

points test. No need to do Professional Year Program for above-mentioned professional accounting bodies. 
What are the eligibility criteria needed to study an Accounting PYP in Australia?
You may think having a relevant Accounting degree from an Australian institute can make you eligible for the program. But, there is something more. Here we give a complete list of eligibility criteria an international student must fulfil.
Must have a valid Accounting graduate degree from an Australian university.

You should have studied in Australia for a minimum of 2 years.

You should have at least applied for the Temporary Graduate Visa Subclass 485, which has a minimum one-year validity.

If you appear in the IELTS, you should get a minimum of an overall 6 band score. In addition, an individual band score in each module (Listening, Speaking, Reading, Writing) will also be required.

Under the General Skilled Migration category, you will need to go through a relevant skills assessment. Thus, you will need to show proper documents of the test conducted by a reputable accounting firm.

Valid skills assessment documents issued by CPA, CA, or IPA will be required.
How can a professional year program in accounting help you achieve success in your career?
There are several benefits offered by a professional year program conducted at a leading Adelaide institute. The most significant benefits are related to the professional and career development of an individual.
You will need to successfully complete a skills assessment for your Accounting PYP, which will make your CV more acceptable during the interview.

You will get the opportunity to learn and understand various methods to manage workplace obstacles effectively.

In the classroom training, you will learn more advanced accounting skills, and in the following internship program, you will get the scope to apply those learnings. Skilled accountants always meet high demand not only in Australian sectors but also around the globe.

When doing an Accounting internship program in any Adelaide institute, you can meet professional accounting experts and consultants whose suggestions can impact your professional career.

The internship program will also get the opportunity to explore the Australian workplace culture. It will help you know the basic principles and measures.

Once you complete your course, you will get a completion certificate that you can use to present your expertise and skills to your recruiters.

Finally, completing an Accounting PYP will help you earn 5 migration points in the points test required in the application for an Australian permanent residency. This way, you can work for an Australian sector for an indefinite period. 
What Job Opportunities Can You Have After Completing An Accounting PYP?
Upon completion of your Accounting PYP, you can have a variety of job opportunities in your hand. These career options include management accountant, general accountant, external auditor, taxation accountant, corporate treasurer, etc.
Read More:- 5 Tips: How to Choose the Right Profession
Does CPA Australia provide the course?
Neither CPA Australia nor the other two accounting bodies provide any professional year program in Accounting. They only oversee the professional year programs and have the responsibility to approve registered course providers. 
What Can Be The Course Fee?
Professional year programs aren't quite cheap, but they are highly beneficial for career aspirants. Professional year program in Accounting is the SMIPA course offered in institutes based in various Australian cities, If you are looking to get a Professional year program. SMIPA stands for Skilled Migration Internship Program: Accounting. Though the course fee varies on several factors, the average range is $6200 to $7200.
Conclusion
The official website of the Australian Department of Home Affairs can help you with important information. But suppose you want to know about certain course-specific information like topics covered, discounts available on the course fee in an Accounting professional year program in Adelaide. In that case, leading education consultants will be the perfect option. They will make sure you get the right information before enrolling in any course.