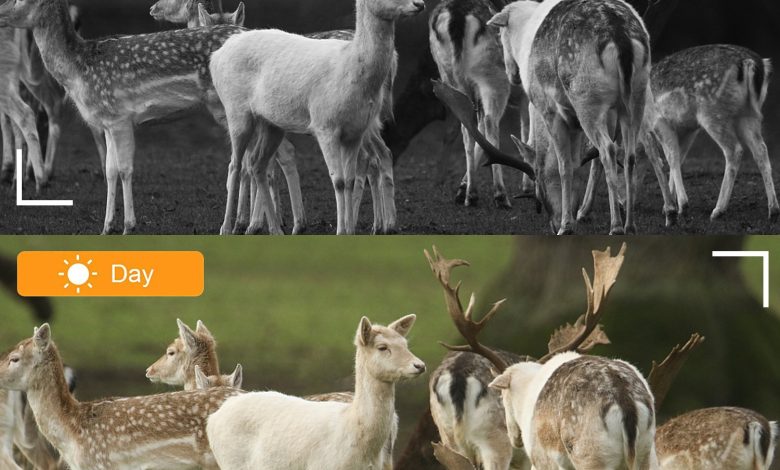 As we all know, the technology and features of game or trail cameras are changing on a daily basis nowadays. It is a basic memory card camera with wireless transmitter system allowing you to view and transfer images through your computer or cell phone at any time.
The game trail camera is a great option and choice for hunters and wildlife photographers. It is an amazing tool while you are going hunting or wildlife photography. You can pick a game camera for your farm or house as security purposes, too. You can click amazing pictures in your game or trail camera and share it to your loved ones and children to get informed about.
Hunting cameras give you an opportunity or advantage to scout in your hunting areas without being present there. Before the invention of these game cameras hunters and trackers had to be present in hunting areas but there they could not get best results. Game trail cameras give hunters and trackers many advantages and they can enjoy their hunting. You can click the clear picture and video so that you can have a clear idea about the sex, age and many other things about the animal. You can have an idea about the time when they come and what they do.
The best thing about the game or trail camera is that they do not cause any disturbance at the place and so animals can not get scared because of the camera. Game cameras have many amazing features for hunters as well as photographers. You can choose your game camera with what is the purpose or what you are going to do with it. Game or trail cameras nowadays come with many features and amazing accessories. Before you buy your game camera, you need to consider the purpose, usage and what features you want or need in your camera.
First, You need to make sure that the camera that you are going to purchase can record the date and time. Date and time feature is a very important feature for hunters, trackers and photographers. With this feature you can view when and at what time the pictures were clicked so that you can plan or change your next strategy. There are many game cameras in the market nowadays which record date and time, temperature and many other details, too.
The next feature you need to consider is the resolution of the camera. Normally, the resolution of the camera is measured in megapixels. In a game camera you have to choose a resolution between 2, 3, 5, and 7 megapixels. In the market, there are many game cameras available with high megapixel resolution. To capture a clear and great quality picture you have to get a high and maximum resolution game or trail camera. Poor resolution of the camera will not be able to click clear pictures.
The trigger time and detection mechanism is also important for choosing a game trail camera. You must choose a high resolution game camera with quick trigger time. If you want to capture animal pictures you must need a camera with high and quick trigger time that you can click an instant picture of your target. For amazing pictures your camera must have a quick motion sensor and trigger time. You have to make sure that your game camera has a wide angle, with a wide angle you can capture bigger and better pictures. There are many game cameras that have a trigger time of half a second.
While purchasing your new game trail camera please don't forget to check flash and memory features of the camera. You can have SD cards or Compact Flash cards to save your clicked pictures in camera. The game cameras include infrared flashes or the incandescent flashes. Mostly, people choose an infrared flash to take high quality night pictures. By using the infrared flash option you can take clear and amazing pictures at night time.
After selecting what features you want in your game or trail camera you can go on the cost option. High quality of resolution, wide detection range, quick trigger time all affect the cost of your camera. You can select all these features in camera with your budget range. It can be the best investment for your upcoming hunting plans, wildlife watching plan or home security plan.
You can find your game camera by considering all above features. Game cameras are the future of advanced and digital cameras. It can be use for different purposes. You can use it in hunting, scouting, as a security camera, and for wildlife photography, too. It gives you many advantages at targeting the larger game and you can enjoy your hunting with your game camera.
Find More articles at, Business – Health – Technology – Lifestyle – Travel – Education – [Articlesfit]