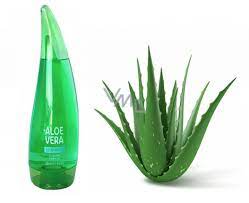 Aloe Vera is a plant that is quite undervalued at the moment, although everyone can and should have it in their homes.
It is a humble cactus that can be grown anywhere due to its strong survival instincts. Therefore, you can grow it in the garden, on the terrace / balcony, in the house, in principle, in any open and bright area.
This plant is a real gift from nature that, used wisely, gradually strengthens the whole body – it is a very good tonic for the liver, regular use cleanses the body, helps regulate sugar and fat, treats obesity and jaundice, heals and cleanses internally .
Benefits of aloe vera shampoos
#1. Hair mask with olive oil and Aloe Vera for revitalization
Is your hair devoid of vitality, dry and rough, with a tendency to fall out? Well, the gel of this wonderful plant is an excellent hair tonic. Take a leaf, cut it in half lengthwise and remove all the transparent gel from the inside.
Combine this Aloe gel with 1 egg and 2-3 tablespoons of olive oil, mix well and apply on the scalp and hair along the entire length. After application, cover your head with a warm towel and let this mask work. Shampoo as usual, 40 minutes after applying the mask.
If you follow this treatment twice a week, you will soon notice that your hair becomes stronger and hydrated, breaks less, gaining a healthier appearance.
#2. Treatment for dry and rough hair
This unpretentious cactus is a very nourishing food for the hair.
Mix 2 tablespoons Aloe Vera gel with 1 ground avocado, 1 egg, 2 tablespoons honey and 1 tablespoon Triphala (or Trifyla). Mix all these ingredients well and apply them on the scalp and hair (along the entire length). Cover your head with a bath mask and let the mixture work for at least an hour.
This mask will nourish and soften the driest and most damaged hair, while promoting healthy hair growth.
#3. Aloe Vera shampoo and honey – natural and nourishing
This plant is antibacterial and has antimicrobial properties. It is also a good antioxidant and contains Vitamin E and C. All this is a plus when it comes to hair care, giving it a shiny, velvety and neat look. In addition, this really special plant will nourish the roots and protect them from the harmful effects of the environment.
A shampoo made from Aloe, honey and apple cider vinegar is especially beneficial for the hair, especially for those who suffer from irritation of the scalp or dandruff.
Uses of aloe vera shampoo
#4. Aloe vera shampoo – balanced PH
To combat various scalp conditions, you need a natural shampoo with a balanced Ph.
To prepare such a shampoo, you need 1-2 cups of coconut milk , 2 cups of Aloe Vera gel and essential oils that give flavor and why not, to bring extra benefits to the shampoo.
Then pour the mixture into ice cube trays and ice them. When you want to wash your head, take out a cube, let it thaw and use the composition as a normal shampoo.
You can pour the whole composition into a container, which you can keep in the fridge and take out the desired amount before washing your head.
Aloe Vera hair care serum
For its preparation, you will need
distilled water
Aloe Vera gel
Grape seed oil
Essential oils according to preferences
Process Of Making the shampoo
Take half a cup of Aloe Vera gel and 2 tablespoons of grape seed oil and mix well in a bowl. Add half a cup of distilled water and 4-5 drops of essential oil. They can be mixed with a blender to obtain the ideal consistency.
All of them have one unique feature – to grow in conditions completely unsuitable for other herbaceous plants.
This makes it difficult to clearly define the halo of the origin of the plant: this species feels great both in the hot African climate and in temperate continental Europe.
Externally, the plant is a small shrub with fleshy, rosette-like green leaves. Aloe leaves have a smooth surface with jagged edges and can reach up to 50 cm in length. During the flowering period, aloe throws out shoots with flowers painted in yellow-red palettes.
The cosmetic and medical value of the plant is contained in the leaves. An interesting active component of aloe juice is the aceman nan polysaccharide, which protects the cells and membranes of the human body from viruses and bacteria.
In high concentration, the plant contains vitamins of groups A, B, C and E, as well as minerals – sodium, phosphorus, magnesium, calcium, potassium.
Every time we take more care to choose a good product to wash our hair and get great results, that's why many experts say that the properties of aloe vera shampoo make it one of the best options for treating our scalp in any of the states.
Aloe vera juice often acts as the main component of traditional medicine recipes and home cosmetology. How does aloe vera work in face masks and creams , body gels and lotions, shampoos and hair condition.