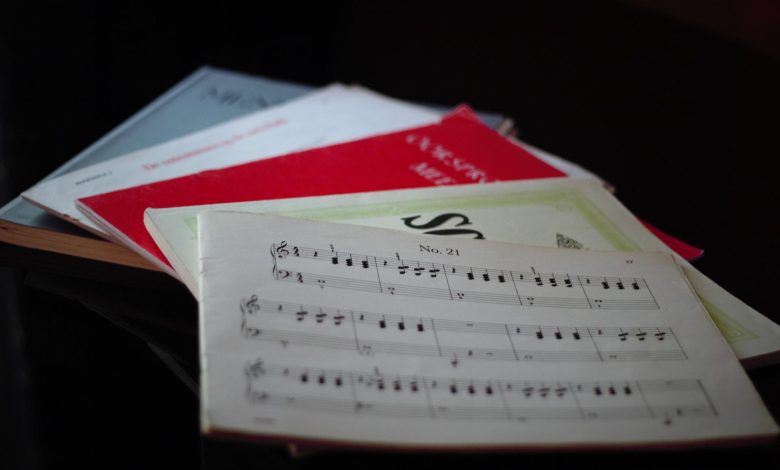 The first step in your child's musical adventure is to enroll them in a music lesson facility. It doesn't have to end there, though. As parents, we play an important role in our children's music education. While music classes provide a fantastic outlet for creativity and artistry, learning a new instrument can be challenging at first.
But don't worry; we've put up a list of ways you can help your child succeed in music classes.
Continue reading to learn about the various ways you may assist your child in their music lessons.
Select the Most Effective Music Studio
Finding the best music studio for your child's music lesson is the first step toward success. Begin by running a survey among your friends or on social media sites such as Facebook and Instagram. Google reviews are another wonderful location to look for information.
Consider the essential characteristics of a successful music studio: a well-designed and functional facility, loving and nurturing instructors, and a healthy learning atmosphere. Also, don't be afraid to inquire about the qualifications of the music teacher, as your child's musical achievement is in their hands. These factors will have a big impact on your child's musical career, so pick the proper music learning facility and instructor for them.
Create a daily routine for your child and assist them in sticking to it
Students who maintain a consistent daily practice routine are more likely to excel in their music courses. If you set a practice time for your child at 4:00 p.m., for example, they will gradually learn to identify that time with their daily music practice.
To find out how much practice time your child needs, talk to his or her teacher. Your child should be able to pick up a musical instrument in no time with this.
Keep in touch with your child's teacher
When you pick up your child from their music lessons, the lessons will continue. As a parent, it's vital to check in with your child's teacher on a frequent basis to see how they're doing and how you can help at home. Maintaining an open line of contact with your child's music instructor also helps that they get the most out of their lessons.
Participate in Studio Activities
One hallmark of a good music studio is the availability of performance chances and regular events. A thriving studio will provide its students several opportunity to perform. Students can stay motivated by setting regular goals. Students acquire confidence and a sense of connection to the studio community when they perform live.
The Key to Success is Consistency
While it may be tempting to take longer vacations throughout the year, doing so may hinder your child's musical development. Extended recesses may make it more difficult for your child to recall the information and skills learned throughout their lessons.
Consider a fourth-grader who goes the entire summer without reading. Music is similar, but on a higher level. A student who does not take lessons during the summer may lose their ability to read music and many technical skills. The most harmful part is that students are pulled out of the flow of classes and practice, making it impossible to return with enthusiasm.
Establish Daily Routines
Students who adhere to a consistent weekly practice schedule are more likely to practice regularly. Assume a child understands that they must practice at 4:00 p.m. every day. They will learn to identify that time of day with everyday music practice in that case. To establish the appropriate amount of practice time, speak with your child's teacher. Instead than focusing on a specific practice hour, some teachers may focus on accomplishing daily targets.
Have a good time and be positive.
Music lesson are a year-round activity, and there will be ups and downs as with any long-term commitment. A positive attitude regarding education at home can make a great impact, especially when things aren't as straightforward as they were at first. Consider giving your child a flower at a concert or a trip to the ice cream shop after passing a level of music class to show you appreciate their efforts. Have fun and be creative!
Healthy Learning Environment
Setting up a healthy practice room for your future musician is essential for them to master their instrument properly. Make an effort to provide them the privacy they need to practice their instruments. It might be difficult for musicians to keep focused and motivated in their musical abilities in noisy and hectic situations. Ascertain that they have all of the necessary practice materials, including a pencil, notepad, timer, metronome, music books, tuner, and so on.
Maintain contact with your instructor
When you pick up your child from their music lesson, the music instruction continues. Parents must communicate with their child's teacher to fully understand their child's growth and how they can best assist their child at home. Maintaining an open line of contact with your child's music instructor helps that they get the most out of their lessons.
Join them together
While your youngster may prefer to practice alone, sitting in with a group for a few training sessions can be really beneficial. You don't have to be a musician to help your child get the most out of their musical experience. Simply being present and displaying your interest and support for their passion will boost their morale and motivation. You can play drums while they play guitar or put on a small performance in the living room! It will mean a lot to your child if you show an interest in their musical growth.
Give Your Child the Right Tools
Given the hefty cost of such instruments, many children get their first guitar or piano from a family member, a friend, or a surplus store. Nonetheless, it's vital to make sure your child's instrument is in good working order. A poorly maintained and tuned instrument might be harmful to a child's musical growth.
Contact a certified technician to help you maintain your instrument while also protecting your investment.
Remember to have fun with music!
Keep in mind that music should be both fun and informative for your youngster. Your attitude toward your child's music lessons is one of the determining factors in their success. Always be their biggest supporter and fan!