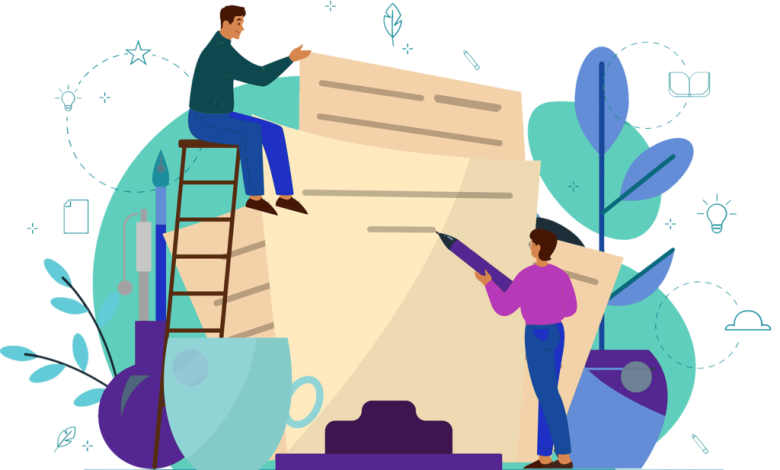 Are you considering writing a bestselling book? If the answer is yes, then you ought to know how to approach the book-writing process. Once you know what the process is, you can land yourself a chance to reach that position.
Lucky for you, we have listed some strategies that will give you the best chance to reach the list of bestsellers. Now, before we jump into the list, you should know that as great as it is to be on the list, what is more, valuable is that you are actually writing a book and serving through it as many people as possible – who need it.
Simply put, even if you don't hit the bestsellers list, it doesn't mean your book is a failure. Success for an author revolves around the simple fact of whether they wrote a valuable book or not and whether their book is reaching those hands who need it.
That said, let us move on to our list of tips that will help you write a bestseller:
Research Your Topic
You need to do proper research for the topic of your book. And there are many different ways to do the research. For instance, you can do surveys with your target audience. Your audience might tell you their pressing problems about that one topic, and you can take those surveys and write about it.
This way, you will write a book on a certain topic with your readers in mind. Besides, your audience will also know that this book is for them.
Now, suppose you already have an idea of the kinds of things you want to talk about; the next thing you could do is get out there and see what other books exist and serve the same audience.
You will have to think about how your book will stand out and how it will be different from other books that are written on the same topic. It is really important to do this research. The thing is that most first-time authors don't go as deep into that part of the research as they should.
Understandably, you will be spending loads of time writing this book and loads of effort as well, which is why you must ensure that you will be giving yourself the best chance to succeed.
That said, the only way to stand out from the crowd is to know the crowd is in the first place. You must think about a couple of things, including how you will position your book differently. This is crucial to research before you put any time and effort into this project.
Validate Your Topic
Once thoroughly researching the topic, the next step involves having it validated. You might think of it as taking a project and shrinking it down into little litmus tests to engage the response and determine whether or not that is something you want to move forward with.
There are a couple of ways you can have your topic validated. For instance, you can simply write a blog post or create a podcast episode about that topic.
Subsequently, you can gauge based on the number of downloads, the traffic, and, of course, the comments. You might want to integrate some call-to-actions, such as for a podcast; you might tell your audience to leave a comment if they are interested in learning more about the topic.
This way, you can get a feel about whether your topic actually resonated with your audience.
You can also take it up a notch and publish a series of a number of blog posts that are a section of your books. If your blog post series does well, you will know that your book will sell. And despite the fact that you might be publishing the same material in your book as in the blog post series, people will buy it as most people like that they get everything in a book.
Compared to blog posts, a book is simply more convenient and has a more real feel to it that loads of book-lovers like.
Instead of a blog post series, you can collect email addresses to validate whether you have a topic that people want to read about.
Create an Outline
Once you have the topic and the validation, we can move on to the writing part of the book. Now, while this might sound very obvious, you will be surprised to know how many people dread the writing process itself.
Nonetheless, instead of starting to write haphazardly, you will need to outline your book as it will serve as a roadmap to the different sections that your book intends to cover. It will also make the writing process easier.
If you have a specific deadline, you might want to hire the best Toronto book editors and save loads of time and effort in the long run. A book is a huge project – it involves multiple chapters and multiple parts within chapters; it can become a thing of struggle.
You will want every word to be perfect, and you can leave much of this struggle to editors who can help you polish the content and remove unnecessary content. As a first-time writer, you might as well hire a book coach and get some useful advice on how to not feel overwhelmed during the writing process.
One tip would be to treat each individual chapter as if it is a blog post – so you have to focus on one thing at a time – it can be one chapter, one story, or one page.
Then, all your focus will be on that one thing, and all your research will only be about that. And everything else will kind of disappear while you can direct your focus on that one thing alone. So, breaking your books down into sections is crucial to focus on writing and completing the entire writing process in terms of goals.
As mentioned before, hiring editors is crucial – not only for the grammar check but also for the order of the book. The editors will double-check the flow and see whether all chapters are in the right order or not.